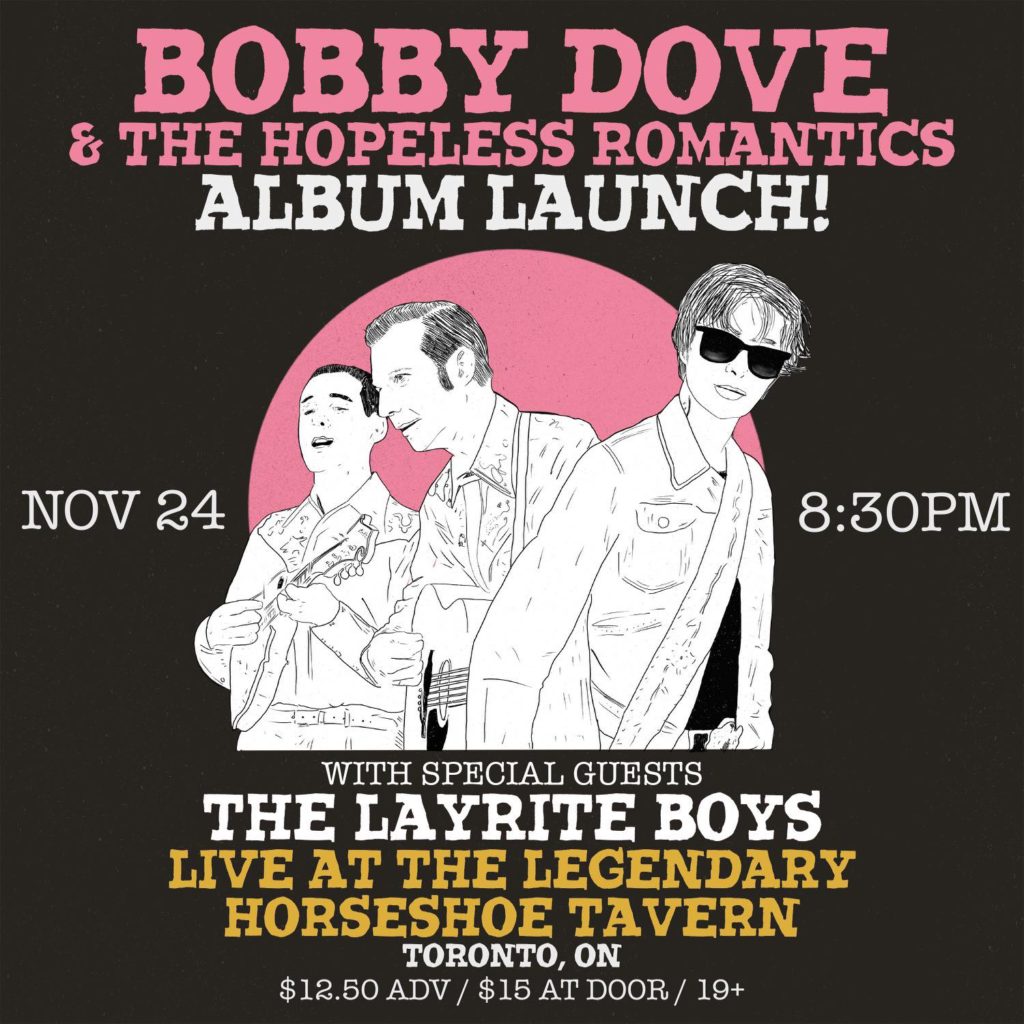 It's been a long time coming! Toronto I'll see you at the Legendary Horseshoe Tavern Weds, Nov 24th where I'll be reunited with my darling Hopeless Romantics who all worked on the 2021 record, Bazil Donovan on bass, Burke Carroll on pedal steel, David Baxter on E-guitar and Michelle Josef on the cans!
Advance tickets available HERE: https://www.showclix.com/…/bobby-dove-the-hopeless…
Thank you so much to @faretheewelldesign for this wonderful hand drawn poster art!